Yuki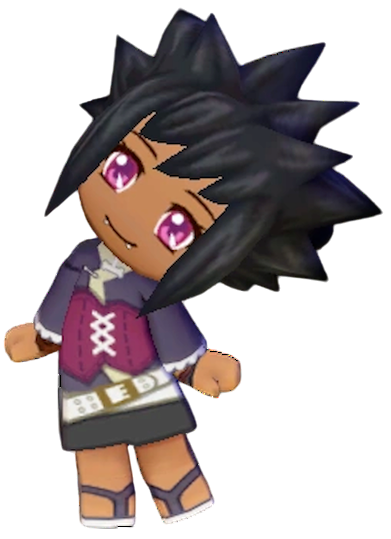 Character Info

Edit
Yuki will come to town searching a potential home. If you give her the chance, she will be very happy and ask that you build and decorate her a spooky home. She also likes biting people's faces.
Profile
Yuki watches a LOT of spooky anime cartoons. She almost never misses a single rerun of the classic British sitcom, "May I Bite Your Face?"
Interests
Hates
Dialogue
Hotel Introduction
Hi, my name's Yuki! If you don't keep an eye on me, I'll bite your face! Tee hee!
Accept Move-In
Hmmm. Ok, build me a good house, alright? Make it Spooky!
After You Build House
So this is [town name], huh? Lots of interesting faces around here!
Request For More Stuff
If you don't make my house Spookier, I'll bite your face!
Star Level 4
Grrrr! Arrrghh! Did I scare you?
I file my teeth really pointy every night. That way, when I bite things, I can leave a big mark!
I've always wanted to see a ghost, because I think they're so cute!
Star Level 5
The Spookier the town, the Spookier the people who visit it are. Spook it up!
Some people say I'm weird. Even though they're right, I still bite them.
I bet you didn't know that the nose is the tastiest part of the face.
Best Friend
Now that we're such good friends, it really wouldn't be right to bite you on the face. Instead, I'll bite you on the arm! Yaaaaay!
Best Friend Reward
Television - Giant Claw blueprint