I like video games!!!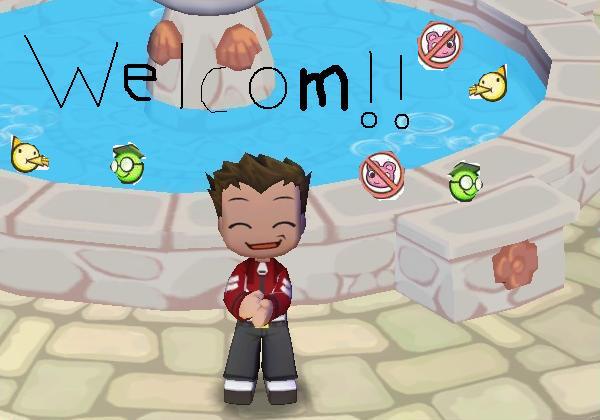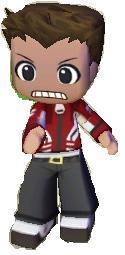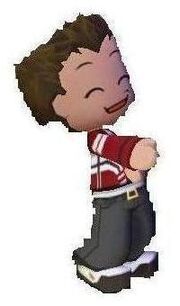 (I forgot the "e" at the end, but I do know how to spell "Welcome", of course)
Hello! This is my userpage all about
MySims
!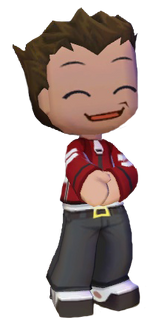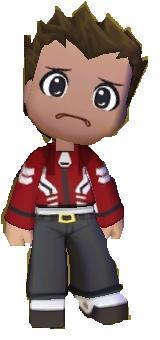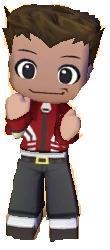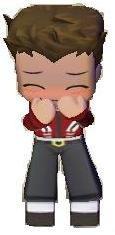 About Me Edit
I'm TimmyBarela! You can call me Timmy, though. If you call me TimmyBarela, thats fine with me.I like to play video games, but I like reading, to. I like to go to sports games, and I hate it when girls do that stupid "awww..." thats very annoying. My favorite video games is MySims and Mario.
Interests Edit
These are the Interests I Say that I like.
Loves:
Hates:
MySims Kingdom
Edit
Favorite Sims Edit
These are the sims that I like! I like them because they are nice, funny, etc.
Sims I Dislike Edit
These are the sims that I hate. I hate them because they are rude, annoying, etc.
Favorite Essences Edit
These are my favorite Essences
Hated Essences Edit
Games I Own Edit
Here are the games I own. As you can see, I almost have all of the MySims games.











MySims Status
Edit
Sim Name: Timmy
Town Name: Funtown
Star Level: 5
Favorite Sim: Buddy
Favorite Location: PC: Gardens Wii: Town Square
Favorite Building: Town Hotel
Favorite Theme: Fun house music
MySims Kingdom
Edit
Sim Name: Timmy
King Points: 5
Favorite Sim: Buddy
Favorite Island: Rocket Reef
MySims Party
Edit
Sims: lots
Town Name: PartyTown
Favorite Sim: Buddy
Favorite Minigame: Robo-Assault
Favorite Location: Sunshine Beach
Favorite Festival: Opening Festival
MySims Racing
Edit
Sim Name: Timmy
Town Name: Speedville
Story: Finished
Favorite Racer: Chaz McFreely
Favorite Car: basic race car
Favorite Car Weight: Light
MySims Agents
Edit
Sim Name: Timmy
Favorite Location: Boudreaux Mansion
Favorite Sim: Buddy
Story: Finished
MySims SkyHeroes
Edit
Sim Name: Timmy
Plane Name: Aircraft 1
Favorite Affiliation: SkyForce
Favorite Pilot: Anybody I don't mind playing as
Story: Finished
My MySims History
Edit
Back in 2009, I just got my DS, with Mario Kart. But then I got another DS game. I found MySims Racing (DS)! At first, I did not like it so much, because of playing as only your sim, but I slowley gained some interest in it. This was te start of my MySims collecting. 
A year or so later, I saw MySims Sky Heroes at a store. I told about it to everyone, and so for my birthday or something, I got it. Well, it was okay, but I like it more now.
Then, I got my Wii for my birthday, so for Christmas that same year, I got MySims Collection for the Wii! So really, I got MySims (Wii) and MySims Racing (Wii) at the same time, and I got it for the MySims Racing. The fun of MySims Racing lasted for a little while, but I got bored with it  and tried out MySims I liked that game and I still play it now, well on a different Wii. Sadly, my Wii does not work any more untill I bring it in for repair.
But at least I have another Wii to play in the mean time!

After that, I went to a store and bought MySims (DS), MySims Kingdom (Wii), MySims Party (Wii) and MySims Sky Heroes (Wii). I played MySims (DS) first, but I did not like it. Then I tried MySims Kingdom and I liked it. I liked how it was similiar to MySims (Wii), that you can run around and meet new and old sims.
The next day, I tried MySims Party, I liked it, but I did not like the thing that other teams got known sims and I only got two known sims with a buch of unknown sims. I did some festivals and found out you had to WIN more known sims. Then I liked the game even more.
Months later, I tried MySims Sky Heroes, and I liked it more then the DS game. I liked that you got to choose your character, not just play as your sim all the time, you do not have to do Story Mode if you want to play, and it has more action!

Then the next year, I was on the internet (no, not MySims Wiki) looking up images of MySims Agents (Wii). I wanted it. And I got it for Christmas. I played it and the graphics are like MySims Kingdom! Even though the ending was AWFULL, I play it now and enjoy it.
Then, a month or so later, I got MySims Agents (DS). I played it and liked it. I liked it that you have a usefull sidekick, Joshua, not a useless sidekick like I got on the Wii version. It was the first MySims DS game that I liked for a long time!
Later, I found MySims Kingdom (DS). Well it wasent that great of a game, but better then the first MySims gae for the DS. Maybe.
A few days later, I found MySims Party (DS) I liked that one. You got more known starting sims then you do on he Wii, which was good. But the first festivals was HARD. You only get to have one sim per team. But the last ones was easy! Weird that the first ones was harder right?
A few months later, I found MySims (PC). It is the last MySims game I found. I like it how you get to meet new Sims, find new Essences, etc.. It was to late to go online, which is shame, but it looked FUN! Now, I play it to have fun, and my sim even has Interests!! Oh my gosh, there is not a single sim that loves Cute in my town!! Wait, Terry Toymender lives in my town!
A few days later, I found this Wiki, MySims Wiki. I knew that I knew a LOT about MySims, so I joined as a AU, but it turns out I was annoying everyone.

But I still had a good time!
Then, at the start of April, I created a account and I'm now a normal user of this Wiki! I'm seen on a few other Wiki's, to, like MySims Fanon Wiki.
This is the end of my MySims History, so I hope you enjoyed reading it!
P.S. You should see "www.mysimsracing.com"! It is AMAZING! To see it, click here=>[1]
I Do Userbox Requests!
Edit
Hey, MySims Wiki Users! Wan't a userbox that you don't see on the MySims Wiki Userboxes page and you don't know how to make Userboxes? Ask me! I will make the Userbox you wan't and post it on the Userbox page for everyone to use! You will need to have the thing you want the Userbox to be like, the picture type, the color type, and the the text for the Userbox. If you don't say any of these things, I will ask you what you want the missing thing to be. This means you can't say like, "I want a Fred Fan Userbox". I won't know what the picture I would use, the colors, ot the text to be. So make sure to tell me what you want. When I'm done with the Userbox, I will show it to you and if you don't like something about it, tell me and I will fix it for you till I made exatly what you want. So ask me when ever you want a new Userbox!

Bye!
Timmy's Friends
Edit
Timmy's great friends!

Cmv
Friendship Level:
Cmv has sent friendly talk posts on my page, and is like, SO nice! He's also the first friend I made on this Wiki!

Gooleybear
Friendship Level:
Googleybear has worked hard for me on this Wiki and MySims Fanon Wiki. He is the one who made the more better images of my sim for me!
Smilie fun
Edit
Favorites

, to me, the closet to a good regular smiley

, cute

, perfect for when something is annoying!

, I made that one!

Fun with Smilies

Yikes!!!!

RUN AWAY!!!!

AAAAHHHHH!!!!
Okay, lets put some funny ones on here.


HA!HA!HA!HA!HA!OH HO, HA HA HA HA!


heh, heh. mmph!

Okay, let me finish this video game really quick. 'on screen' "Game Over" NOOOOO

__________________________________________________________________________________
Mmph! It is good to have a little humor, right?

This is a comic I made right from the game! Hope you think it is funny!
Word Bubbles
Edit
Timmy

– Video Games Are Fun!




TALK

 

– Video Games!

My basic word bubble
Timmy

– Video Games Are Fun!




TALK

 

– Video Games!

I use this when I feel so happy! I also use it for thanking someone.
Timmy

– Video Games Are Fun!




TALK

 

– Video Games!

I use this when I feel so angry!
Timmy

– Video Games Are Fun!




TALK

 

– Video Games!

I use this when I feel kind of happy, but more default.
Timmy

– Video Games Are Fun!




TALK

 

– Video Games!

I use this when I feel like somethings wrong, or I'm bored.
Timmy

– Video Games Are Fun!




TALK

 

– Video Games!

I use this when I feel like I'm blushing.
Community content is available under
CC-BY-SA
unless otherwise noted.