| | |
| --- | --- |
| | Icecream18 is an administrator on MySims Wiki! Ask them for help if you need it. |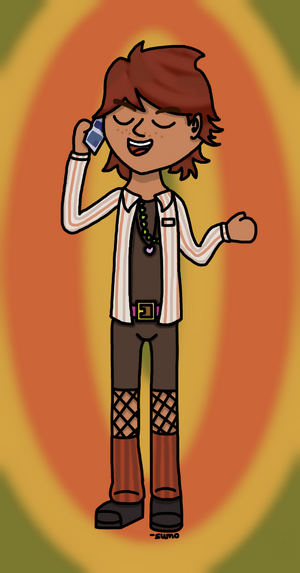 Icecream's Status
Edit
What's newEdit
What's happening to IC
Updated Thursday, 27 December, 2018
this reunion finna flop girlies
What I'm doingEdit
Mood: Content
Currently thinking about: This shit reunion
Current obsessions: Reality TV
Listening to: The fan
Reading: Nothing lol
Watching: The screen, my desk decor
Playing: TS2
Eating: Nothing
Drinking: Saliva
Hoping for: A good 2019/life
In the mood for: Some good shit

More banners soon!
Greetings <insert name here>, and welcome to my page.

lol this page really needs a revamp. will do it...when i feel like it.
Loves:
Hates:
I like them all. Clara is my fav tho, and Annie Radd is cool too.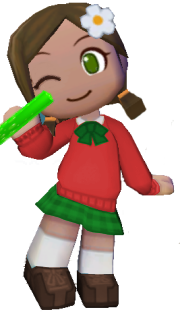 Sims I Dislike
Edit
None of them, except Sir Vincent and Bean. But as characters, I appreciate them for bringing annoyances into the games.
Sapphire
Topaz
Plum Blossom
Rose
Thorn
Black Rose
Video Game
Simoleans
Kissing Fish
Beach Ball
Cat
Puppy
MySims DS, PC and Wii
MySims Kingdom Wii and DS
Party Wii and DS
Racing Wii and DS
Agents Wii and DS (gave the DS version to my old foster brother along with my DSi when he got adopted since he loved to play it)
SkyHeroes Wii, DS, Xbox (sold the Xbox version when I sold my Xbox, so I could get money for my Switch. MySims Switch, EA?)
Favorite Smilies
Edit
- It's totally awesome
- It's cute
- it's funny
- it looks cool
- it was the first smilie I ever learned
- cute
- rainbowzzz!!!
- lol
- I dunno...
- because I do
- because I do
- it's funny
- my reaction to the smilie below
Least-Favorite Smilies
Edit
- ew
- because i dont
Friends

Conna
Friendship Level:
I work with him in ConnaCream! He is very nice and he is a great writer! I got him into Animal Crossing and now he's kinda of a fan!

Joey
Friendship Level:
Wutty is mah best friend on the wiki and she is very sweet and always helps me out! We used to be in chat 24/7 and we would always PM and stuff. Also we both like The Sims.

Potter
Friendship Level:
We talk a lot on MySims Fanon and he always does my sim requests! He is also very nice and likes Harry Potter and The Sims just like me.

Iona
Friendship Level:
My first friend, very nice and sweet, and we also used to RP together back when she was still active even though she never put me on her buddy list

Cindy
Friendship Level:
She was one of my first friends and helped me when I joined. Even though she still hasn't added me on Skype.

Ash
Friendship Level:
Googles was in my first ever chat session on the wiki (along with Iona, Gold, and Zain) and is very cool. We didn't talk as much as I did with some other uses but he's cool regardless.

Hatty
Friendship Level:
He used to mod, and now he's working on the Big Mod! He be very nice and cool and all that. Back in the start of 2013 we would talk all of the time. I used to stay up really late past when everyone went to sleep at around midnight, then at like 5am (in my time, he is from Australia) he would log in and we would talk.

Corey
Friendship Level:
We used to talk lots like a year ago. He write Out in the Woods/Out in the Desert which is an awesome show. He is very nice and a very talented singer. I subscribed to his YouTube channel.

Haylee
Friendship Level:
A cool user that I made the agent icon for. She doesn't come on anymore but she was nice and awesome when she was active back in 2013. We both like the GameCube Animal Crossing! :D

Crash Man
Friendship Level:
We actually never really talked when the wiki was active, but now we talk a lot more. We both love to RP and he's a very kind a polite person.

Limmy
Friendship Level:
An otaku/anime lover who is incredibly sweet and kind. We used to talk a lot and we still do talk from time to time.

NOTE: I WILL FINISH THIS LATER, I STILL GOTTA ADD A COUPLE COOL PEOPLE
My current word bubbles
Edit
I leave messages with these
Icecream18

– I won't bite!




TALK

 

– Hopefully...

Normal Sailor Moon one
Userboxes
Edit
Community content is available under
CC-BY-SA
unless otherwise noted.