My first MySims game was for the DS. I then got MySims Kingdom for Wii, and I've been a fan of the series ever since.
I'm a YouTube Let's Player, probably most known for doing MySims games, but I do other stuff, too. I originally joined this wiki for the purpose of doing an LP of MySims Kingdom as an affiliate, but I've come to be a regular member. I've also began writing the show "The Way of the Samurai". If you have time, check it out.
I also write the web series "Pokémon Dimensions," here's the link to it (Rated T): http://www.fanfiction.net/s/9108725/1/Pok%C3%A9mon-Dimensions
To sign up to be a part of Pokémon Dimensions, go here
Pokemon Y Team to the right: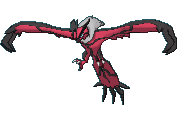 Friendos
[[File:|px|left|link=]]Potter
Friendship Level:
The first person I met on this wiki, I came to an agreement with him to be an affiliate for Let's Playing. He's pretty cool, and has really helped me start out here
[[File:|px|left|link=]]Skull
Friendship Level:
A pretty cool guy who writes the show "Battle of the Simmest", and has also been a supporter of my own show. He's a great admin and I'm glad I've gotten to know him on the wiki.
[[File:|px|left|link=]]Joey
Friendship Level:
Joey and I have had some interesting chat conversations but whenever I try to she gets mad
[[File:|px|left|link=]]Gold
Friendship Level:
Gold's a fellow band geek, supporter of both my channel and Pokemon Dimensions. He also introduced me to Minecraft, which I'm still debating whether or not I should thank him for
[[File:|px|left|link=]]Luke
Friendship Level:
Calls me "mATGT" in order to politely inform me that I was spelling my name wrong my entire life.
[[File:|px|left|link=]]Sumo
Friendship Level:
Always pesters me to get a tumblr and no i do not like to play with balls
[[File:|px|left|link=]]Holden
Friendship Level:
Started calling me "Gobuscus" and even though s/he changed genders, he's a pretty cool guy.
[[File:|px|left|link=]]Google
Friendship Level:
He made my agents icon and is always fun to talk to.
[[File:|px|left|link=]]Limmy
Friendship Level:
why is your mii lol brock i dont even limmy
[[File:|px|left|link=]]Zain
Friendship Level:
4 Words: "I HATE THIS IPAD"
[[File:|px|left|link=]]Kogasa
Friendship Level:
Kogasa's from the other side of the planet but she never sleeps
[[File:|px|left|link=]]Randy
Friendship Level:
Randy is a guy who has random outbursts on chat that are sometimes uncalled for but he's still pretty cool.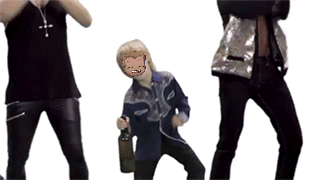 Interests
Edit
MySims:
Loves:
Likes:
Hates:
MySims Kingdom:
MySims Agents:
Smarts
Smarts
Smarts
Paranormal
Charisma
Favorite Sims
Edit
Vic Vector
Buddy
Dr. F
Justice
Travis
Evelyn
Jimmy Watanabe
Sims I Dislike
Edit
Skullfinder
Chaz McFreely
Butter
Elmira
Games I Own
Edit
MySims (DS)
MySims Kingdom (Wii)
MySims Agents (Wii)
MySims Sky-Heroes (Wii)
MySims (Wii)
MySims Collection (Wii)
Community content is available under
CC-BY-SA
unless otherwise noted.