Welcome to the MySims Wikian Gazette Submission Center!
Have you ever fancied yourself a writer or an artist? Then try submitting something to the MySims Wikian Gazette! Who knows? Maybe it'll be accepted!
Here, you can choose a section of the newspaper to submit work to. Whether it be a comic to the comics section, a story about Chaz McFreely's latest and hottest new stunt in the articles section, a review about MySims Agents in the reviews section, a piece of art to the photos section, you can see where to submit everything here! Be sure to check out the articles HERE

Rules/Tips on getting your submission accepted:
Be original and try to do something no one has ever done before!
Do not submit work written by someone else; otherwise, your submission will be automatically rejected.
Please avoid sensitive or controversial subjects such as death. Wikians of all ages will be reading the paper. Furthermore, do not submit art with blood/violence, or stories/articles with graphical descriptions about excessive violence, bloodshed, and death.
Everything must be MySims related, except for maybe the reviews, where you can review about games other than MySims.
Please proofread any writing submissions and type in the best grammar/spelling possible. Editors will be fixing some accidental typos/grammar/spelling, but any submissions with completely atrocious grammar will be promptly ignored and rejected.
Any Sims portrayed in articles, stories, etc. should be portrayed correctly and act like themselves. Stories should also correspond with the canonical MySims world (e.g., do not have your character have Goth Boy as a boyfriend, make a Sim related to another Sim unless otherwise explicitly stated in the game, etc.)
If you wish to, you may collaborate with another user and work on a submission together. Specifically credit both authors in the submission.
Including pictures in writing submissions is allowed.
offensive language and/or themes are not allowed in submissions.
You must have an account on MySims Wiki in order to submit anything!
When submitting:
For writing:
Enter story/article name and the name of the author(s) in the section labeled "Subject/headline" (e.g., Leaf's Biggest Show Ever by Hopper)
Write the story/article in the big box.
For drawings/photos:
Enter drawing/photo name and the name of the artist/photographer in the section labeled "Subject/headline" (e.g., Rainbow Daze by Clara Belle)
Add the picture into the big box. Do this by clicking the button above the box and uploading the image from your computer. For more help on uploading images, see Help:Uploading files.
---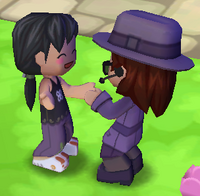 Submit ArticlesEdit
News and gossip about the MySims World that includes things like interviews with Sims, recent going-ons, and other things should be submitted to this section.
Minimum size for articles is around 500-1,000 words.
---
Submit ReviewsEdit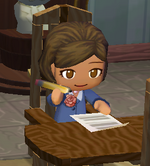 Is there a game that you love that you want other people to know about, or a game that you hate so much that you want to rant about it? Write about it here!
Minimum size for reviews is around 300-500 words.
This article/section is under construction


Since this article/section is incomplete, expect many and/or frequent revisions to this content.
Community content is available under
CC-BY-SA
unless otherwise noted.