Hi everyone
I'm new to the wiki, I didnt know it. Thanks to the community who created it, it's nice to have something well customized to chat and share infos. I know it's not a very active forum but I created this thread to speak seriously about the MySims serie - of what it is now and what it could be in the future.
Let's talk about future games:
- Do you think EA will make more games for our beloved serie? When? Which Platform? Feel free to comment, speculate, speak about what game you want to play. What do you want to keep and remove from the original game and what you want to add?
I personally think EA didn't abandon the serie. We can say so because the game was a commercial success and it gave us sequels (Kingdom, Racing, Agents, ...) This means the public enjoyed the games and is susceptible to like it again. it's a good value. 
Then (and that's the reason why I decided to create this thread) EA added to its new game The Sims 4, plenty of Mysims trophies that you can win in the game. They are small objects that you are invited to collect. In my opinion, if EA didn't plan to make other MySims games, they wouldn't create MySims elements in The Sims 4. What do you think? 
Here are some pictures to illustrate: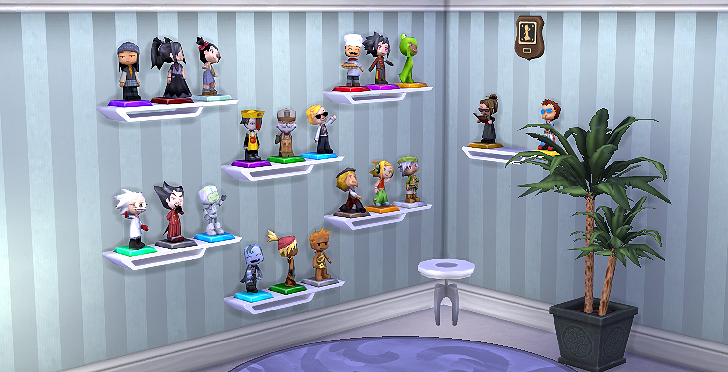 So guys, I call you to think about what we could do to tell EA we would like to get another Mysims game. Maybe a petition? Anything?